RunMichigan.com offers unlimited advertising opportunities!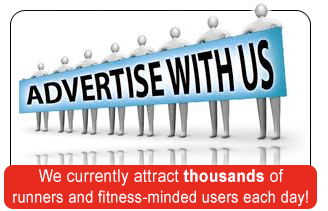 Whether you are promoting your race, your business, or your product, RunMichigan.com is the perfect place to help you directly reach an educated, active, healthy audience. Over 100,000 users come to RunMichigan.com each month! Let us work with you and help you get the most out of your presence on our site.
If you are a Race Director looking to promote your race, RunMichigan.com has a large number of ways to help. From our Free Race Listing service to our Premium Advertising options and everything in between, we have a solution for you.
Increase your registration numbers and get some amazing exposure for your event! We cater to every budget and every size race. Even if your race is just starting out and not that large, let us help you take your event to the next level. If you are looking to add your event to our calendar and find some inexpensive ways to promote your race, go here. If you are looking for some higher profile ways to get your race noticed, take a look at our popular and very effective Banner and Premium Advertising.
Not a Race Director, but looking to promote your Business or Product on Michigan's most popular source for running information? We currently attract over 100,000 unique, fitness minded visitors each month. From our Banner Advertising to our Premium Advertising options that will make you stand out from the crowd, we have a solution for every budget. Our users are smart, fitness minded and dedicated and are always looking for ways to improve their lifestyles even more. See what we have to offer and if you feel we are a fit, contact us. We'll find a solution for you.
Questions? After reviewing our offerings, feel free to contact us.
We'll help put a solution together that fits your needs.