CONTACT INFO :
Fenton Challenge
(810) 335-0416
2473 W. Shiawassee Ave.
Fenton, Mi 48430
Map it Now!
Business Links :
Business Hours :
Monday-Thursday 9am-5pm
Friday-Saturday 11am-5pm
Sunday Closed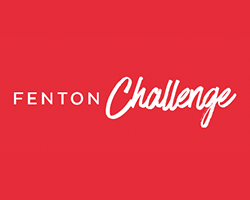 DESCRIPTION:
We believe that Fenton has everything you need to accomplish your goals. Let us know what they are so we can help keep you accountable.
This resource has been viewed 1694 times.
Created on: 3-1-16 11:41:27