August 20, 2023- Sunday
Pines to Vines 55K Trail Race
TYPE OF RACE
TRAIL RACE
Start Time : 7:30am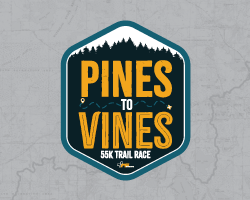 EVENT FEE(S)
Please see website for details!
CONTACT
RACE INFORMATION
NEW POINT TO POINT TRAIL RACE!!!!
WELCOME TO THE PINES TO VINES 55K!
Take a point-to-point trip though beautiful Michigan wilderness while you travel along the Waterloo-Pinckney Trail. 55K of pure bliss. You will not get bored as you venture west passing by swamps, meadows, lakes and forests. The course ends on a beautiful dirt road that takes you to Sandhill Crane Vineyards for a backyard beer and BBQ finish party!
This event has been viewed 17 times
Created on: 3-2-23 11:30:26