This EVENT is an older event! It is from October 22, 2022
Please use the search box above to search for the new race!
October 22, 2022- Saturday
Hootenanny Endurance Run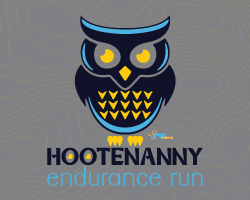 RACE INFORMATION
Join us for a weekend party with a timed race mixed in! We're ready to HOOT and HOLLER all day long. Timed races will follow a 2 mile dirt road and trail loop, last man standing will be on a 1 mile loop.

TIMED RUNS - Complete as many loops as possible before time is up! Only laps completed within time limit will be counted. Male and female with most loops completed within each time limit will receive an overall award.

LAST ONE STANDING - This is a last person standing, winner takes all, event. Runners will make there way around a 1 mile flat-ish dirt/gravel road loop. You will start with 30 minutes on the clock and in this time you must complete 1 loop. Each consecutive loop the allowed time will reduce by 1 minute, so you'll have 29 minutes to complete the next loop and so on. If you aren't able to finish a loop within the allocated time you will be eliminated from the race. Outlast the other runners, complete the most loops, and win!


This event has been viewed 349 times
Created on: 8-18-22 3:13:08