This EVENT is an older event! It is from March 12, 2022
Please use the search box above to search for the new race!
March 12, 2022- Saturday
RUN 3.14 PI(E)
WHERE
Dexter
Hudson Mills Metropark, 8801 N Territorial Rd.
48130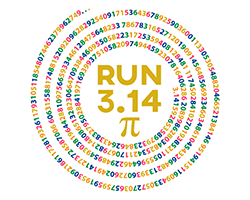 CONTACT
Epic Races
734 585-7101
600 S. Wagner Rd.
Ann Arbor, MI 48103
RACE INFORMATION
Mark your calendars: Saturday, March 12 will be cause for "constant" celebration. It's (almost) Pi Day, the date on which the mathematical symbol ? can be showcased oh so many ways. Such an epic date deserves recognition beyond the realm of math… and that's where we come in!

Epic Races, Michigan's premier endurance and multisport race event company, proudly presents Run 3.14 Pi, Michigan's Original Pi Run, and the race that celebrates this circle-related number … and the circular edible it brings to mind. On March 12, you will run or walk a 3.14-mile loop at Hudson Mills Metropark!
This event has been viewed 388 times
Created on: 12-16-21 8:52:37