November 13, 2021- Saturday
Outrun Hunger
TYPE OF RACE
TRAIL RACE
Start Time : 10:00 A.M.
WHERE
Commerce Township
2009 Township Dr.
48390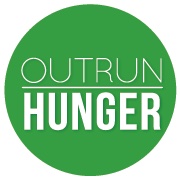 PRIZE MONEY
$50 Kroger gift card to Overall, Master, and Grandmaster winners
$25 Kroger gift card to 1st place winners in age group
$10 Kroger gift card to ALL registered participants
EVENT FEE(S)
• $38.00 per adult now thru Oct 9th • $43.00 per adult Oct 10th thru Oct 31st • $48.00 per adult Nov 1st thru Nov 12th • $20.00 12 and under anytime • Sorry, no race day registration
RACE INFORMATION
Welcome to Outrun Hunger's 11th annual 5k run/walk charity event benefiting Hospitality House of Commerce and Open Door Outreach Center of Waterford food pantries to raise $20,000 and feed 1,000 Lakes Region families this holiday season.

Did you know that a family of four can enjoy a hot meal during the holidays with a contribution of only $20.00? Pantry directors Michael (Hospitality House) and John (Open Door Outreach Center), gave these statistics! Approximately 979 families and 1,948 individuals walked through their doors in need of food during November and December 2020.. the demand often overwhelms the supply.

What is unique about Outrun Hunger? 100% of the funds raised, (excluding online transaction fee), goes back to our community. Participants love the fact that 100% of their registration and/or donation helps feed the hungry.

After warming up with fresh coffee from Biggby, the race takes place on the scenic Commerce Commons Pathway, just outside the Commerce Township Hall. Here, you will get to experience the trail's peaceful, natural beauty from its wetlands and wildlife.

The race is chip timed by Michigan Running Foundation and gift cards and medals are sponsored by The Kroger Co of Michigan. Awards are presented for Overall M/F, Overall Master M/F, Overall Grand Master M/F and 1st place M/F ages 5-9, 10-14, 15-19, 20-24, 25-29, 30-34, 35-39, 40-44, 45-49, 50-54, 55-59, 60-64, 65-69, 70-74, 75-79, 80-84.

If first place is not possible for you, the Kroger Co of Michigan is donating $10 gift cards to ALL registered participants. After the race, refuel with fresh fruit, granola bars, and fresh baked goods from local bakeries. Enjoy a good stretch from DMC Sports Medicine, (additional sponsors are listed on our website).

Join us to see why the community loves this event and continues to help support Outrun Hunger by spreading the word to friends and family. Help us impact lives. We hope to see you there! "like" us on Facebook or "follow" us on Instagram or "follow" us on Twitter.
This event has been viewed 191 times
Created on: 9-27-21 10:52:42
Last updated on 10-7-21 1:43:37