May 15, 2021- Saturday
Hightail to Ale
TYPE OF RACE
ROAD RACE
Start Time : 6:30pm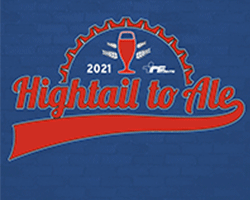 EVENT FEE(S)
Please see website for details!
CONTACT
RACE INFORMATION
Join Us May 15, 2021 for the Hightail to Ale Fun Run!

Hey Hightailers!

We eagerly wait the day we shall run and party hard again. We thought for sure we would get to hang with you in 2021, but with the uncertainty of the world right now, it's just not in the plans for our Friday night fun as normal. Good news though! At this time we are excited to offer two choices for a 2021 Hightail to Ale Fun Run HYBRID Event.

How it Works:

You can choose to go virtual and stay in place and DO YOUR THANG, or, you can come and visit us at Atwater Brewery on May 15 to pick up swag and go for a run/walk in the D! Oh, and there will be beer afterwards of course!


This event has been viewed 938 times
Created on: 12-28-20 8:51:45
Last updated on 4-16-21 3:25:28