This EVENT is an older event! It is from November 26, 2020
Please use the search box above to search for the new race!
November 26, 2020- Thursday
HoliYAY 50K Virtual Challenge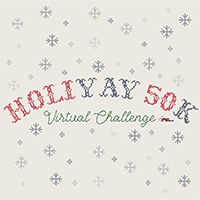 RACE INFORMATION
What is this about? Looking for a fun group and a spirited fitness challenge to get you through the holiday season? We're going streaking! Join us for (at least) a mile a day from Thanksgiving to Boxing Day... a sneaky and FUN way to get in a 50K... YAY!
This event has been viewed 276 times
Created on: 11-10-20 11:16:13