This EVENT is an older event! It is from August 01, 2020
Please use the search box above to search for the new race!
August 01, 2020- Saturday
Kayla O'Mara Memorial Race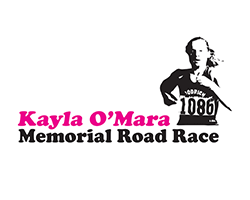 EVENT LINKS
PRIZE MONEY
5k Overall Male: $100
5k Overall Female: $100

CONTACT
Erin O'mara
8104293991
Po Box 100
Grand Blanc, MI 48480
RACE INFORMATION
The Kayla O'Mara Memorial Road Race is held annually at Goodrich High School. The course offers a tour of Goodrich with a variety of terrain. Rolling hills, paved and dirt roads with a fast finish on the track.

Date: Saturday, August 1, 2020

Time:
7:30 AM 5k Wave 1 (Competitive Walk)
7:40 AM 5k Wave 2
8:00 AM 5k Wave 3
8:20 AM 5k Wave 4
8:30 AM 5k Wave 5
8:35 AM 5k Wave 6


Location:
Goodrich High School
8029 S. Gale Road
Goodrich, MI 48438

Courses:
10k Course starts uphill on Hegel Road then turns right onto Ridge Road. Runners will take a lap through the Fair Oaks subdivision then continue on Ridge to Arbor Lane. Take a Right on Arbor Lane, RIght on Liscom then Turn Left onto Green Road, then Right on Gale back to GHS. Runners then traverse the parking lot and finish on the track.

5k Course features a challenging uphill start on Hegel Road before turning right onto Clarence. You'll find your first and only water stop here in front of the Atlas Township Fire Dept. You'll follow the course to Ridge Road where you have another short climb before being rewarded with a nice long downhill on the sidewalk alongside Hegel Road. Your return to the school crosses the parking lot where you will follow cones to the track. You'll turn left onto the track until you cross the finish line to be greeted by cheers, a custom memorial finishers medal & bottled water. This is a spectator friendly course!

The 1/2 Mile Fun Run follows the last 1/2 mile of this course and starts at 9:15 AM, once most of the 5k participants are no longer on the course. These finishers receive a medal when they cross the finish line!

Swag: Custom memorial finisher medal to all 10k, 5k and 1/2 mile finishers while supplies last. Choice of cotton tee or technical tank top

Post Race Party: Music, Water, Pizza, Fruit, Great Harvest Trek Bars, Ice Cream Bars and PR Bell are available post race for all participants. If you run your first or fastest race, you get to RING THE BELL!

Awards:
RRCA State Championship 5k Run/Walk: Overall Male/Female, Overall Masters Male/Female, Overall Grand Masters Male/Female, Overall Senior Grand Masters Male/Female + 3 deep each age group male/female: 12&Under, 13-15,16-19, 20-24, 25-29, 30-34, 35-39, 40-44, 45-49, 50-54, 55-59, 60-64, 65-69, 70-75, 76 & Up

5k Competitive Walk: Top 3 Male/Female Overall, Top 3 Male/Female Masters (40+), Top 3 Male/Female Grand Masters (50+), Top 3 Male/Female Senior Grand Masters (60+)

10K Run: Overall Male/Female, Masters Male/Female + 3 deep in the following age groups male/female: 19&Under, 20-29, 30-39, 40-49, 50-59, 60-69, 70&Up

5K/10K Combo: Overall lowest combined time Male/Female receive a certificate for a free pair of Brooks shoes redeemable at Bauman's Running & Walking Shop.
This event has been viewed 786 times
Created on: 1-23-20 9:25:41
Last updated on 7-8-20 2:58:09