June 15, 2019- Saturday
Town Crier Races 5k, 10k & Half Marathon
TYPE OF RACE
ROAD RACE
Start Time : 8:00am
WHERE
Saugatuck
401 Elizabeth Street
49453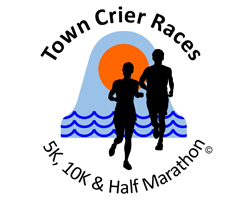 EVENT DISTANCES
13.1 Mile : RUN
10K : RUN
5K : RUN/WALK
PRIZE MONEY
Half Marathon Awards:
*Top Overall Male/Female receives $125 cash
*Top Masters Male/Female receives $50 Gazelle Sports gift card

10k Awards:
*Top Overall Male/Female receives $100 cash
*Top Masters Male/Female receives $30 Gazelle Sports gift card

5k Awards:
*Finisher medals will be awarded
*Top Overall Male/Female receives $75 cash
*Top Masters Male/Female receives $20 Gazelle Sports gift card
EVENT FEE(S)
Half Marathon:
$65 On or before April 26th, 2019
$70 On or before May 31st, 2019
$80 On or before June 15th, 2019

10k:
$35 On or before April 26th, 2019
$40 On or before May 31st, 2019
$50 On or before June 15th, 2019

5k:
$25 On or before April 26th, 2019
$30 On or before May 31st, 2019
$40 On or before June 15th, 2019

Kids fun run - free
Starts/Ends at Beery Field, Douglas, MI
CONTACT
Susan Poolman
Po Box 1040
Douglas, MI 49406
RACE INFORMATION
Rolling dunes along the beaches here on the Lake Michigan shoreline, as well as the quaint, charming downtown areas of Saugatuck & Douglas, are the hallmark of these coastal towns where a few hundred runners take to the streets for the Town Crier Races 5k, 10k & Half Marathon. Our Town Crier Races began in 2002 and in 2017 we added our first half marathon.

The race unfolds between the two small towns of Saugatuck and Douglas, which have garnered raves from publications like Conde Nast Traveler magazine (on its "Top 25 Beaches in the World" list) and USA Today, which named Saugatuck the nation's "Best Small Coastal Town" a few years back.

Because they escaped both the fires that destroyed many surrounding towns in the Midwest in the late 1800s as well as connections to larger nearby cities by the railroads, Saugatuck and Douglas have maintained their charm as well as their Greek revival and Italian architecture that was prevalent before and just after the Civil War.

That's what runners will get to soak up when they visit the area for the half marathon, which starts along Elizabeth Street, next to the campus of Saugatuck High School. After a few turns through town, the race heads out onto Holland Street, which heads south through town and runs for a brief stretch along the Kalamazoo River.

After that, the race heads over the bridge that crosses Kalamazoo Lake and over toward the beaches along the lakeshore. You'll run along Lakeshore Drive overlooking Douglas Beach Park for a three-mile-long out-and-back stretch, and then head east on 130th Avenue back into Douglas, where you'll cross the finish line at Center and Main Streets (Beery Field, Douglas).

Proceeds from our race event benefits Saugatuck High School's track and cross country teams.

All runners will receive a finisher medal.

Bib Packet Pickup (and late registration) will take place in the foyer of the Saugatuck High School, 401 Elizabeth Street, on Friday, June 14th from 3:30pm-7pm and on Saturday, June 15th from 6:30am-7:30am. T-shirts at late registration are available as supplies last.

There will be limited parking at the High School and free limited street parking in and around the community.

A shuttle bus (The Interurban) will be available to all runners from 9:30am-Noon from Beery Field to the High School.
This event has been viewed 192 times
Created on: 3-14-19 12:38:10
Last updated on 4-18-19 3:42:03