This EVENT is an older event! It is from August 05, 2018
Please use the search box above to search for the new race!
August 05, 2018- Sunday
Dearborn Homecoming 5k
TYPE OF RACE
ROAD RACE
Start Time : 8:00 am
WHERE
Dearborn
500 Brady Street
48124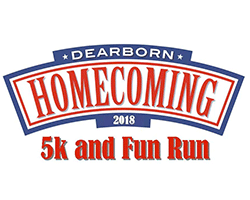 EVENT DISTANCES
5K : RUN/WALK
1 Mile : FUN RUN
EVENT FEE(S)
5K
$28 1/5/18 to 4/30/18
$32 5/1/18 to 7/1/18
$37 7/2/18 to 8/5/18

1 Mile Fun Run
$15 1/5/18 to 4/30/18
$18 5/1/18 to 7/1/18
$18 7/2/18 to 8/5/18
CONTACT
Katie Lakin
313-737-0969
5310 Weeping Cherry Dr.
Browns Summit, NC
RACE INFORMATION
We are excited to be a part of the Dearborn Homecoming Festival events for a third year. This is a great location with a mostly flat, fast course. In 2018, the course will be USATF certified and we will continue to have have each decade race against each other. In 2016 the 80's decade won and in 2017 the 90's decade won! That means the 2018 event will be 90's themed. Its going to be all that and a bag of chips, dude!
This event has been viewed 1182 times
Created on: 12-13-17 11:00:58