This EVENT is an older event! It is from September 28, 2018
Please use the search box above to search for the new race!
September 28, 2018- Friday
Moonlight Bootlegger Grand Rapids
TYPE OF RACE
TRAIL RACE
Start Time : 7:45 pm
WHERE
Rockford
Art Van Sports Complex 3300 Ten Mile Rd. Rockford, Mi 49431
49431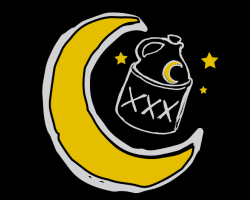 EVENT FEE(S)
$32 until 3/15/18 $36 3/16/18 to 6/15/18 $42 6/17/18 to 9/1/18 $45 9/2/18 to 9/28/18
CONTACT
Katie Lakin
313-737-0969
5310 Weeping Cherry Dr.
Browns Summit, NC
RACE INFORMATION
This is our fifth year hosting the Bootlegger in West Michigan. We have changed the date by a few weeks, but you can still expect the same great race! Run through the candle-lit woods of Merrill Trails with your headlamp or flashlight. Each mile will be marked by bluegrass music. Once you make it to the finish line, there will be live music and moonshine cocktails for all! This 5K is great for the casual runner/walker and the serious trail racers. Just like our bootleggin' ancestors, see if you can make it through the moonlit woods to get to the stompin' grounds, where you can enjoy moonshine cocktails and flatfoot it to live music.
This event has been viewed 1692 times
Created on: 12-13-17 10:28:34