This EVENT is an older event! It is from June 01, 2018
Please use the search box above to search for the new race!
June 01, 2018- Friday
HeartMILake Virtual Race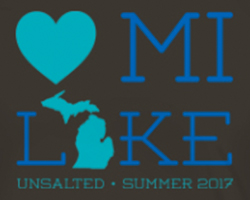 CONTACT
Eva Solomon
7345857101
600 S. Wagner Rd
Ann Arbor, MI 48103
RACE INFORMATION
A portion of this event's proceeds benefit our featured charity, the Michigan Department of Natural Resources.

Make a splash — and delight in the wonders of Michigan's natural bodies of water — with our HeartMILake Virtual Race, the perfect way to enjoy summertime in the Wolverine State. Anyone of any age and any ability can participate: you only need a swimsuit (and possible a kayak, canoe, or paddleboard) and an outdoor location!

We are great believers in setting personal goals. The act of writing your goals down and putting them where you can see them (on the fridge, by your laptop, on your bathroom mirror) can make the difference between success and failure. A little added extra incentive never hurts, either!


This event has been viewed 1122 times
Created on: 11-19-17 12:21:37
Last updated on 12-19-17 3:50:12