May 19, 2018- Saturday
15th Annual Save the Manatee
WHERE
Harrison Township
Lake St. Clair Metro Park, 31300 Metro Parkway
48045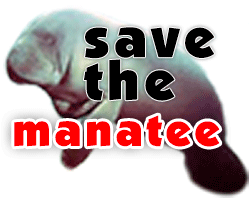 EVENT LINKS
EVENT DISTANCES
5K : RUN/WALK
2 Mile : WALK
1 Mile : RUN/WALK
EVENT FEE(S)
Early Registration (Before 5/1/18):
5K/2 Mile Walk - $25
Mini Manatee Mile - $20

Late Registration (5/2/18 - 5/18/18):
5K/2 Mile Walk - $30
Mini Manatee Mile - $22

Day-Of-Registration (5/19/18):
5K/2 Mile Walk - $35
Mini Manatee Mile - $25
CONTACT
Lesley Argiri
586-783-6729
37855 De Prez Court
Harrison Township, MI 48045
RACE INFORMATION
L'Anse Creuse High School, Harrison Township, Michigan, is hosting the 15th Annual Save the Manatee 5K, 2 Mile Walk and Mini Manatee Mile.

This event is held at Lake St. Clair Metropark, Michigan and run on a paved certified 5K course along the marinas and shores of scenic Lake St. Clair. All participants receive a commemorative manatee finisher's medal, race t-shirt and manatee bib; as well as receiving free race photos. This event is dog friendly, as the first 150 dogs also receive a finisher's medal.

We are also hosting the 4th Annual Virtual Save the Manatee 5K. Last year, we had over 1,200 virtual participants from around the country and thirteen countries. If you cannot physically participate in the actual race in Michigan, you can register for our virtual race and bike, swim, rollerblade, run, or walk your own course. Virtual participants receive a manatee bib, t-shirt, and a finishing medal for a $32.00 entry fee.

All proceeds are donated to the Save the Manatee Club to raise money to rescue and rehabilitate injured manatees. Thank you to everyone who participated in last year's event, as we donated $30,000 to the Save the Manatee Club.

Hope to see you again.
This event has been viewed 1689 times
Created on: 8-10-17 6:03:23