September 30, 2017- Saturday
22nd Annual Michigan State Police Fall Color 5K Run/Walk
TYPE OF RACE
ROAD RACE
Start Time : 9:00 a.m.
WHERE
Northville
49575 Eight Mile Road
48167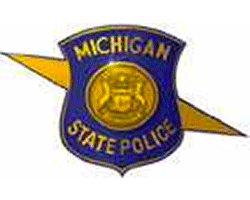 CONTACT
Tpr. Brenda Hoffmann
313-720-5249
P.o. Box 415
Howell, MI 48844
RACE INFORMATION
Come join the Michigan State Police as we celebrate our 100th Year Anniversary and host the 22nd Annual Michigan State Police Fall Color 5K Run/Walk on Saturday, September 30, 2017. Participants are encouraged to register early for this event! Beautiful Maybury State Park in Northville will be the location for this event (enter at entrance on 8 Mile Road/West of Beck Road - 49575 Eight Mile Road which is approximately 5 miles west of I-275 Freeway). The trail is mainly a paved, there are some hills, and a small portion is on a dirt trail near the end. Awards will be given for the top male and female 5K runners in their age groups (Ex. 9 & under, 10-14, 15-19, 20-24, all the way up to 70 & over). Awards will be given for the top male and female law enforcement winners (must be MCOLES certified to qualify). 5K walkers will participate in a non-competitive walk. Registration PDF fliers are available and can be obtained from the Thin Blue Line of Michigan's (TBL) website, www.tblofmi.com (click on "Store", then click on "Events", then click on "22nd Annual FCR flyer". Participants may also register for our event online on TBL's website listed above. Registration is $25 per participant on or before 9/1/17 & a long or short sleeved shirt is included (please pick which you prefer) with the registration fee. After 9/1/17, registration is $30 per participant and there is NO GUARANTEE of a t-shirt for participants who register late! Please register early to avoid disappointment as our event always has great t-shirts! Registration includes refreshments, a raffle will be held afterwards, and awards for top competitors in their age group and event! Preregistration and late registration will occur from 7:30 a.m.to 8:45 a.m. at the Trailhead Shelter in Maybury State Park. Start time for this event will begin at 9 a.m. In order to get into Maybury State Park you will be required to have a Michigan Recreation Passport Permit on your vehicle (this is the State Park permit required for vehicle entry). Proceeds of this event will benefit the "Thin Blue Line of Michigan" which is a non-profit, strictly volunteer organization, dedicated to providing assistance to law enforcement families in crisis and also the "MSP Fallen Trooper Memorial" which is a memorial in Lansing, Michigan, that honors all Michigan State Troopers who have died in the line-of-duty. Questions can be directed to: Trooper Brenda Hoffmann, SOR Unit, 313-720-5249, email: fallcolorrun@gmail.com, or contact TBL Coordinator at 517-540-6572, e-mail: events@tblofmi.com. Come and participate in the 22nd Annual Michigan State Police Fall Color 5K Run/Walk! Be safe and we look forward to seeing you on Saturday, September 30, 2017!
This event has been viewed 1152 times
Created on: 4-16-17 9:14:25