This EVENT is an older event! It is from June 03, 2017
Please use the search box above to search for the new race!
June 03, 2017- Saturday
River Bends Blue Color Run 5K
TYPE OF RACE
TRAIL RACE
Start Time : 9:30 am
WHERE
Shelby Township
5700 22 Mile Rd, Shelby Charter Township, Mi 48317
48317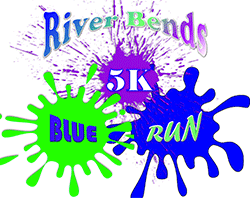 EVENT LINKS

CONTACT
Ashley Mcmahon
2485888989
1640 Axtell Rd
Troy, MI 48084
RACE INFORMATION
The Professional Law Enforcement Association Foundation is just over two years old, but has already had a strong impact on the community. Through donations and fundraisers we are proving successful in living up to our mission, which is to provide support with training costs and equipment to law enforcement professionals, including k9 officers in need.

Our current initiative, and the goal of this 5k is to fund-raise enough money to supply the local Police Departments with new bulletproof vests for their k9 officers! Police Departments can spend upwards of $20,000 to train a k9 officer and handler, but sometimes don't have enough in the budget to protect these officers. This is where we step in to help protect them!


The 2nd annual River Bends Blue Run will be the third 5k that the PLEA Foundation has run and we are excited to have everyone join us. THIS EVENT IS A SHADES OF BLUE AND GOLD COLOR RUN TO SUPPORT LAW ENFORCEMENT. Please come out and support law enforcement officers, they need it more now than ever.

Event details and schedule

Thank you for looking into The PLEA Foundation's River Bends Blue Run 5k.
THIS EVENT IS A SHADES OF BLUE AND GOLD COLOR RUN TO SUPPORT LAW ENFORCEMENT. The race will begin at 9:30 am on Saturday, June 3rd 2017. We will be available for day-of registration at 8:30am at the Shelby River Bends Pavilion next to the entrance at 22 Mile Rd. and Shelby Rd.

The event will be ran on the River Bends paved path. There is a giant parking lot right next to the start of the trail, feel free to park anywhere you'd like. We will be in the South East corner of the parking lot at a pavilion.

Feel free to wear whatever color's you'd like for the event, but white would be best for all the colors to soak in!
If you have any other questions, please feel free to call us at 248-588-8989 and we will answer your questions.

This event has been viewed 2968 times
Created on: 1-9-17 4:13:06